Limited edition bird art prints by
Wildlife Artist Randy McGovern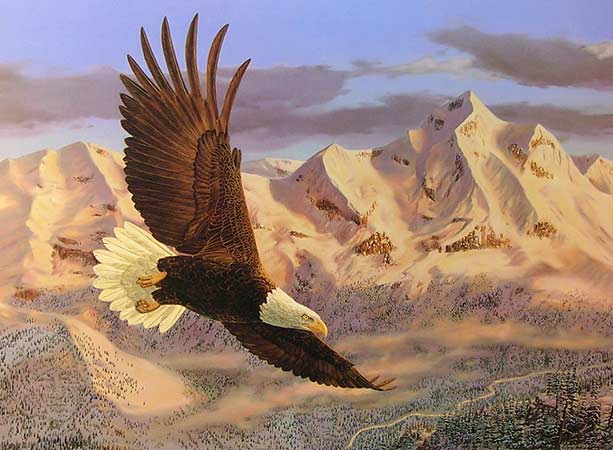 "The Height of Freedom" - Bald Eagle by wildlife artist Randy McGovern
(Can you find 5 faces of famous Americans hidden in the background here? One is very hard!)
There are so many birds to paint and so little time! Once you master feathers on one bird, it's easy to move on to other birds because only feather patterns and colors change from bird to bird. My personal favorites are Bald Eagles, Pheasants and Roosters.

Limited edition fish prints by artist Randy McGovern

Call for FREE catalog of limited edition wildlife art prints by wildlife artist Randy McGovern!
Waterfowl Prints | Wildlife Art Prints | Deer Prints | Bird Prints | Dog Prints | Cat Prints
Horse Prints | Nautical Art | Landscapes | Freshwater Fish Prints | Saltwater Fish Prints

|

|

|

|

Design by: Award Winning Web Site Designs


| Home | Contact Us | Artist Biography | Gallery | Framing | Calendar | Art Licensing | Links
All Content Copyright © 1983-2022 by McGovern Wildlife Art Collection. All Rights Reserved.